You are here
People
Extensive Global Experience
Ian Muir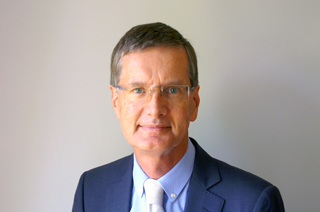 Ian is the founder of Keeldeep Associates.  Formerly a FTSE150 Executive Committee member, Ian now works with boards, executive committees and other leadership teams helping them evaluate and improve performance. Clients are PLCs, private equity owned companies and the not-for-profit sector.  As a non-executive director, he is a member of the remuneration and appointments committee of a UK regulator.  Ian has held Global HR Director and ExCo member roles in telecommunications and engineering multinational PLCs.  He is a graduate of Bath University, an alumnus of INSEAD, a Companion of the Chartered Management Institute, a Chartered Fellow of the Institute of Personnel and Development and a member of the European Mentoring and Coaching Council.  He has presented to senior audiences at Ashridge Business School, Bath University's Executive MBA Programme, University of Kent Business School and Brunel University. Ian is a published author on business ethics and is an acknowledged conference speaker.  Click on the Thought Leadership page to watch Ian discussing a range of topics.
Ian has:
Designed and run board evaluation programmes and published acclaimed research on board evaluation with Ashridge Business School
Evaluated executives in multiple countries for "C" suite appointments, restructuring and promotion
Created and implemented top team effectiveness and leadership development programmes globally
Designed reward programmes including a working capital reduction incentive plan that delivered tens of £millions of cash in 6 months
Coached and mentored executives up to board level globally
His book: "The Tone From The Top - how behaviour trumps strategy" has received wide acclaim
Keeldeep is fortunate to have Steve Kelsey and Mark Withers as associates.
Steve Kelsey

Many organisations talk about thought leadership, strategic focus and transformational change.  Steve Kelsey helps them achieve all three.  Through his company Kestrel Innovations Ltd, he brings an alternative and fresh approach to many of the human centred issues facing modern businesses.  Steve has been responsible for talent, leadership and development in FTSE250 companies.  He is highly experienced as a trainer, facilitator, coach, mentor and talent assessor.  Steve has developed and executed multiple whole-company talent management strategies.  His approach, insight and perspective have made him a trusted adviser at group CEO level.  Steve is a graduate of the University of Kent and King's College London. He has a postgraduate diploma in Psychology from the OU and is studying for his doctorate. A fluent Japanese speaker, Steve has lived for 10 years in Japan, bridging intercultural issues of east and west.  His article "More Than Engagement" can be downloaded from our Thought Leadership section.

Mark Withers
Mark is a highly experienced business consultant and facilitator.  He works with senior leadership and functional teams to help them shape and deliver business improvements. He is also a highly regarded facilitator who enables groups and teams to raise their performance and work productively and creatively together. Through his company Mightywaters Consulting Limited,  Mark works mainly with FTSE250 businesses and other large organisations. He works across sectors and recent clients include PWC, Standard Life, Wolseley, ESAB, BT, National Grid, Discovery Communications, East Coast Mainline, CAA and Central Government.  He is a graduate of the London School of Economics, has an MSc from Birkbeck College London University and is a Chartered Fellow of the CIPD.  Mark is a published author on organisational development and business change.  Before founding Mightywaters Consulting Ltd in 1998, Mark worked for Price Waterhouse Management Consultants in the UK, Poland, Hungary and Switzerland. His early career was spent working with Shell and a Whitbread/Allied Domeq joint venture. 
Enabling high performance
Accelerating results delivery